Don't let a dirty building exterior give your clients and visitors the wrong impression about your business.
At Soapy D's Exterior Cleaning LLC, we know that the exterior of your office is the first thing your clients and visitors see, and first impressions matter. That's why we are dedicated to providing you with a spotless and inviting exterior that reflects the professionalism of your business with our exterior office cleaning services.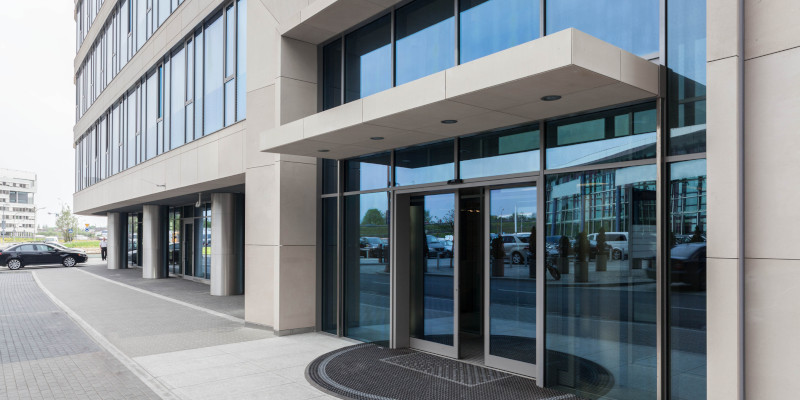 Our team of experienced cleaners uses state-of-the-art equipment and top-quality cleaning agents to ensure that your building's exterior is free of dirt, grime, and other unsightly stains. We use SoftWash Systems cleaning solutions, which are gentle on your building's exterior without compromising their effectiveness. They're also biodegradable and safe to use around plants and animals, so you don't have to worry about harming the environment with your efforts to keep an attractive office building.
Our exterior office cleaning services include, but are not limited to, the following:
Window cleaning: We'll clean the exterior of your windows to ensure that your view is crystal clear and that your building looks bright and well-maintained.
Soft washing: We use specialized soft washing techniques to gently remove dirt, grime, and stains from your building's exterior, including walls, sidewalks, and parking lots.
Exterior building maintenance: We provide ongoing maintenance services such as gutter washing, roof cleaning, pavement cleaning, and other exterior cleaning tasks to keep your office looking its best.
Don't let a dirty building exterior give your clients and visitors in Melbourne, Florida the wrong impression about your business. Let our professional exterior office cleaning services take care of it for you. Contact us today to schedule your cleaning appointment and experience the difference our expert team can make for your business.